Guided visits to Italy's sights—museums, cathedrals, castles, palaces, ruins—can help make them come alive, deepen your understanding, and enrich your experience
Whether led by learned volunteers, hired guides, a dusty professor, or a rotund old monk, a 30- to 120-minute tour of an individual sight can do the same thing for a cathedral or art gallery that walking tours do for a city.
Guides can spin stories and give insightful commentaries on the meanings of every tiny detail of a sight or painting, conjuring up the past and enriching the experience of your visit tenfold.
I'm not just trying to sell you a line here. I love sight tours. On tours, I've walked in Dante's footsteps though Florence, learned about Leonardo's and Ruben's painting techniques ast a small museum in Milan, and discovered that Venice ruled its Republic literally from behind the walls of the Doge's palace for 900 years.
Do I need to book guided tours ahead of time?
You can often hop on the next guided tour at any museum, and some major sights, just by showing up, but there are two caveats here.
Tours may be offered only at certain times and/or on certain days, so it pays to poke around the museum's or other sight's website (or call a few days ahead) to find this out. 
 
Reservations are essential for a few top-notch tours, which can book up way in advance (as can entry to some sights that don't even come with a tour, just an admission ticket).
You can choose to book tours of some of the more popular sights ahead of time via one of our partners:
General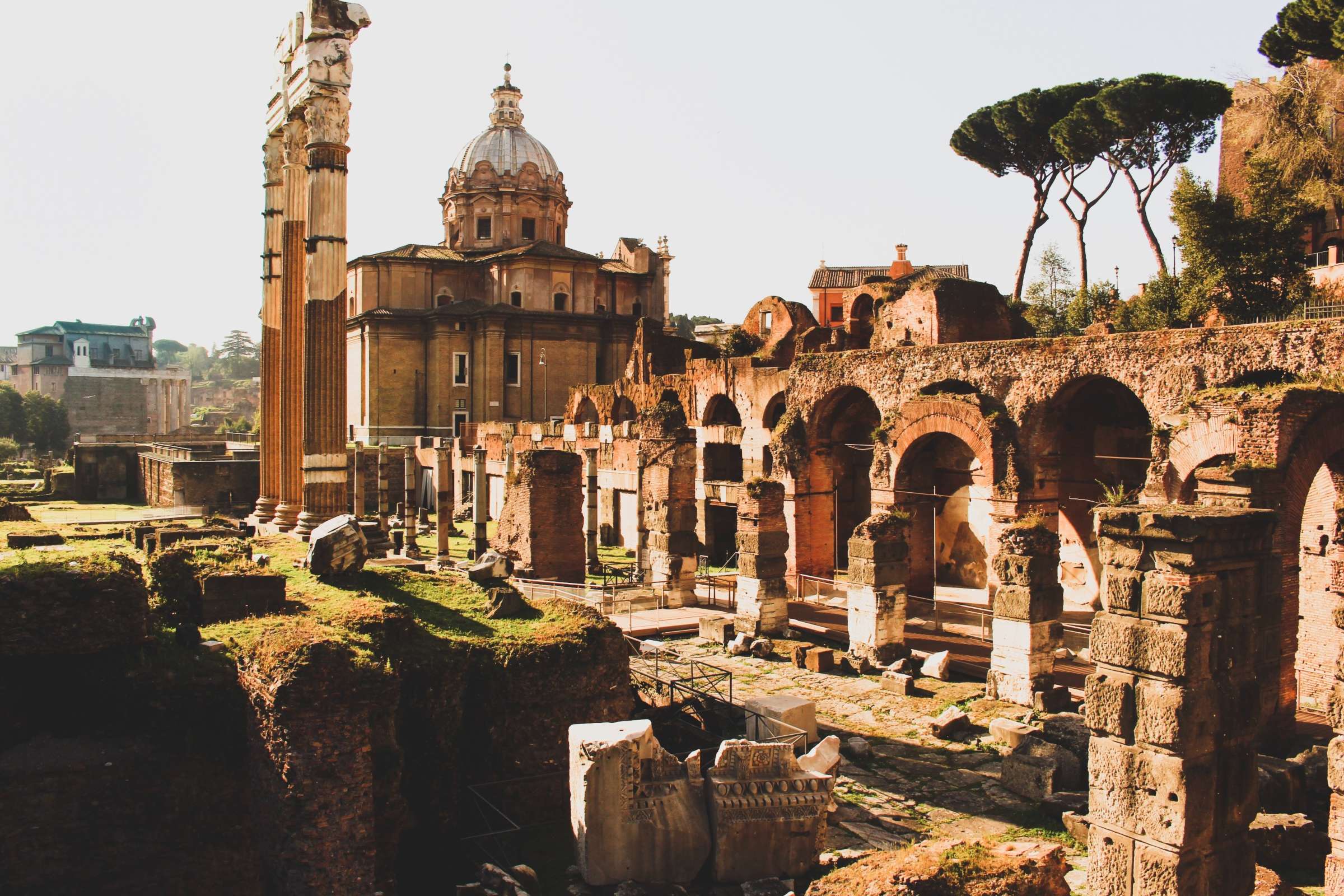 5 fully-planned days in Rome & Naples, including luxury hotel accommodation.
Photos & Highlights
Multi-day tour including accommodation and select meals
A comprehensive view of Ancient Roman art and archaeology, and its impact on the modern city
Colosseum, Palatine Hill, Roman Forum, Ostia Antica Archaeological Site, and Pompeii Archaeological Site
Tour Description
Our Context Journeys are fully-planned trips, including luxury hotel accommodation, specifically designed to reveal some of our favorite cities. They operate on fixed dates and place you with a lead guide who will accompany you throughout your entire stay.
Art and Archaeology of Ancient Rome, with Context Journeys
The cradle of European civilization, Italy has often been described as a living museum. That's true no place more than Rome, where each circuitous, scenic street is built upon the hidden histories of the Ancient Empire. Alongside a Context Expert specializing in Italian history and archaeology, our Italian archaeological survey will explore the most important sites of the ancient Roman world, including the Roman Forum, Colosseum, Ostia Antica, and Pompeii. 
Over the course of five days, this journey will help you understand the role of archaeology in history, teaching you to read ruins to reconstruct ancient cities, and showing you how the ancient world shaped the food and culture of modern Italy. We'll balance visits to major archaeological sites like the Roman Forum and Pompeii with stops at the lesser-known locations of Ostia Antica, and spend time discussing the daily life, cuisine, and habits of modern Romans. A native Roman and archaeologist, your Context expert will help you understand the Roman Empire at its height and early stages of its decline, before the start of the Renaissance.  
Your Context Journey includes:
On Tour: Context Expert Lead Guide, Context supporting expert guides, professional tour leader. 
Transfers: Private transfers based on flight arrival and departure times. 
Food & Drink: Select  meals, plus welcome and farewell receptions. Bottled water throughout.
Accommodation: 5 nights in the 5-star Hotel de la Ville in Rome, a Rocco Forte Hotel (or similar). 
Logistics: Baggage handling and taxes. 
Activities/Fees: Included for all per itinerary. 
Journey highlights include:
Trace the history of Rome from its days as a hub of the Roman Empire through to its modern incarnation, in the company of an archaeologist. 
Explore the historical core of Rome, understanding the inner workings of the city and its role as the hub of an Empire through visits to the Roman Forum, Colosseum, and key underground sites.
Understand the origins and evolution of Roman cuisine through a dinner and wine experience guided by a culinary historian.
Take a guided excursion to the amazingly preserved ruins of Pompeii, weaving through ancient Roman roads, shops, homes, and baths while learning about Roman politics and society. 
Your Expert Guide
Dimosthenis is an Italian-Greek archaeologist, with a Ph.D. in temple architecture of the Roman Republic from La Sapienza University in Rome. As a scholar, he studied a variety of topics including Latin epigraphy and Roman pottery; as an archaeologist, he has worked on various excavations throughout Rome, including the Roman Forum, Palatine, and the Mausoleum of Augustus. He is particularly interested in the relationship between iconography and architecture in ancient Greece and Rome. 
(no rating)
Dive into the world of Ancient Rome with this hot new ticket. The S.U.P.E.R. ticket gets you into 'Seven Unique Places to Experience in Rome', plus the chance to experience new technologies, projections, voice narration and lightmapping in the Roman Forum and the Palatine Hill.
With this ticket, you can enter the Colosseum once( express tour included) and the Roman Forum across two days, as well as access Santa Maria Antiqua and Romulus' temple, which were only ever accessible on a guided tour previously!
Step into Loggia Mattei and the Aula Isiaca, open only to S.U.P.E.R ticket holders. Learn of the ancient history and discover the meaning behind the extraordinary paintings which adorn the walls through new multimedia exhibits at the House of Livia. In the House of Augustus, Emperor Augustus' main place of residence, Additionally, at the Neronian Cryptoporticus, you can walk the path built by Nero to connect his Golden House with other imperial palaces on Palatine Hill.
Visit: Colosseum, Rome, Lazio

S.U.P.E.R. stands for 'Seven Unique Places to Experience in Rome', and it's the ticket everyone is talking about! Explore new and exciting areas of the Colosseum, the Roman Forum, the Palatine Hill, the Palatine Museum, and the Neronian Cryptoporticus. This ticket includes some parts of Ancient Rome that have never been open to the public before!



(no rating)
More tours
Also in Activities & tours:
Related pages
Similar interests